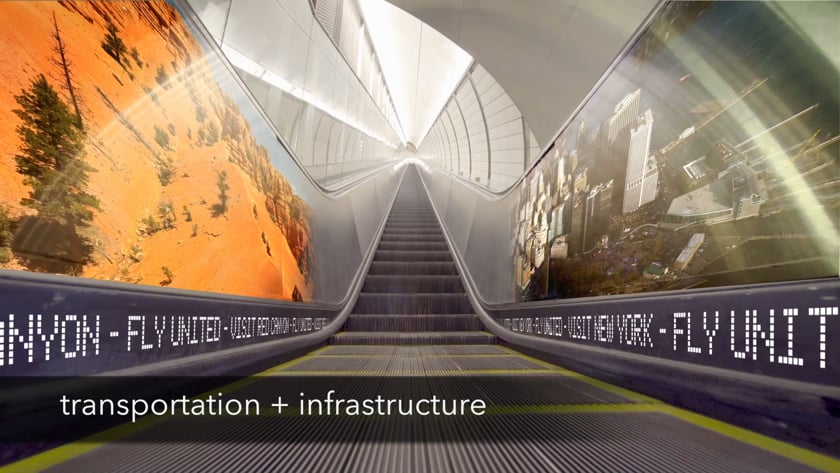 Extraordinary Spatial Performance combines design and digital projection in architecture, interiors, and the public realm to transform spaces and the built environment.
From reception areas to stadiums, we work at all scales. Every wall, floor, ceiling and surface is capable of being digitally active. Our interventions invite engagement and participation across the widest spectrum of users, occupiers, and owners of spaces and businesses.
transport + infrastructure
retail
hotels + hospitality
bars + restaurants
transport + infrastructure
sport + fitness
commercial + real estate
museums + education
entertainment + leisure
public information
public realm
way finding
digital art
Through the creative pairing of digital technology and architecture we are creating new ways to increase engagement and productivity. ESP is also measurable, data driven and makes your space or building achieve more.
When ESP is deployed in a space, it engages, delights, informs, entertains and captivates. Our digital presence creates atmosphere and intrigue; every surface, object and person are potential participants.
When ESP is at rest, the space returns to its original state, leaving no trace, with no dead screens or blank displays. The floors, ceilings, and other areas where our digital content once touched, return to a neutral surface. This means multiple functionality for spaces, for example a meeting room in the week and a restaurant at the weekend; the lobby of an office by day and the reception of a restaurant by night.
Our interventions create a digitised interior, through the use of the latest laser projectors and other imaging technologies. We can transform the functionality and atmosphere of a space, and this can be altered and updated for campaigns or seasons of the year, throughout a building's life. Interior renovations are required to reorganise, restore and improve spaces, but can be static and inflexible and a 'one-off' way to refresh and restyle. ESP interventions are dynamic and alive, always capable of being updated and delivering a different message, contents or story. ESP truly brings interior spaces to life and increases flexibility and potential, making your spaces work harder.
digital projections + installations
motion content + animation
audio + music soundtrack creation
interactive exhibits + installation
audience measurement + shopper behaviour
events + pop-up external projections
digital projections + installations
motion content + animation
film + CGI generated fly-throughs
projection mapping
video + film production
audio + music soundtrack creation
interactive exhibits + installations
interactive analytics
measure shopper + audience behaviour
interior architecture
events + pop-up external projections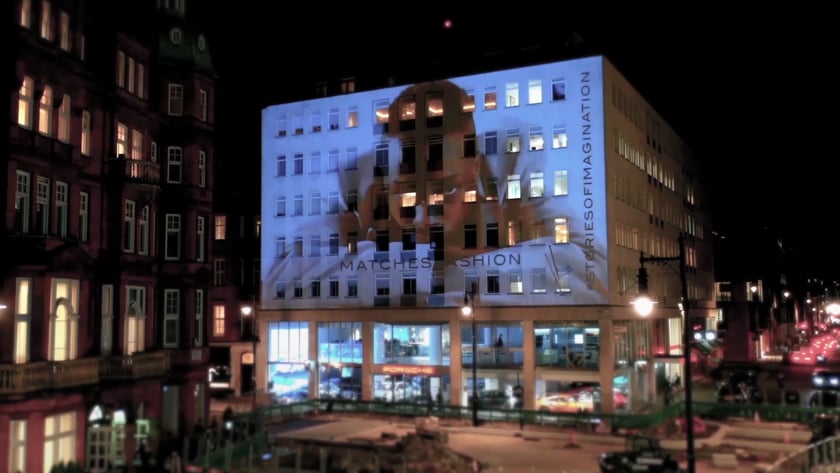 extraordinary spatial performance
45 Mitchell St,
London
EC1V 3QD